Our latest news on social media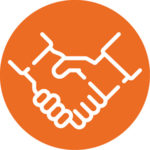 Open and honest communications
As a tra­di­ti­on-rich com­pa­ny, we feel that we have a spe­cial respon­si­bi­li­ty towards our cus­to­mers, busi­ness part­ners and employees. We rely on part­ners­hip-based, trus­ting and suc­cess­ful cooperation.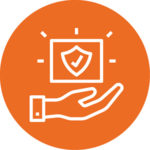 Bin­ding and reli­able work

.
Grie­ser Maschi­nen­bau employs high­ly qua­li­fied peop­le with many years of expe­ri­ence. Their com­pe­tence and fur­ther trai­ning oppor­tu­nities form the basis for indi­vi­du­al solu­ti­ons and ensu­re that your requi­re­ments are pro­ces­sed reliably.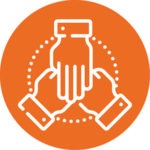 Strong team spi­rit with tech­ni­cal know-how
Inno­va­tions can only be deve­lo­ped wit­hin a team: In order to address all the requi­re­ments of our cus­to­mers, we need a suc­cess­ful team with con­struc­ti­ve dis­cus­sions, new ide­as and hones­ty. That's why we focus on teamwork.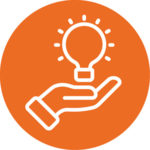 Pro­blem-sol­ving exper­ti­se and cus­to­mer satisfaction
It is pre­cise­ly the spe­cial solu­ti­ons that set us apart. We deve­lop tailo­red machi­nes, pro­ces­ses and sys­tems and do ever­ything for our cus­to­mers to ensu­re their satisfaction.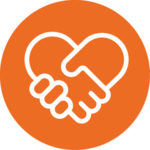 Cer­ti­fied and tes­ted quality

.
We have been cer­ti­fied to DIN ISO 9001 sin­ce 1993. We are a spe­cia­li­sed com­pa­ny in accordance with WHG, HPO and ASME. The ÖNORM con­firms our com­pli­an­ce for the Aus­tri­an market.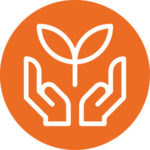 Sus­tainab­le actions and safety

.
We gua­ran­tee emis­si­ons- and was­te-redu­ced pro­duc­tion. With the qua­li­ty seal 'Sicher mit Sys­tem' ('Sys­te­ma­tic Safe­ty'), we ensu­re the safe­ty of your and our employees.


Tra­di­ti­on and innovation
Foun­ded in 1980, Grie­ser Maschi­nen­bau is a com­pa­ny with a long tra­di­ti­on. As lea­ding manu­fac­tu­rers of pro­ces­sing machi­nes, appa­ra­tu­ses and sys­tems for stir­ring, mixing and wet grin­ding, we focus on cus­to­mers and their needs.
Out of this suc­cess­ful coope­ra­ti­on and our in-depth know-how, inno­va­ti­ve solu­ti­ons for your indi­vi­du­al pro­ces­ses ari­se. Our cus­to­mers come from the paint and var­nish, buil­ding mate­ri­als, che­mi­cals, phar­maceu­ti­cals and food industries.

1983

1983

1984

1984

1985

2000

2005

2009

2017

2020
Grie­ser Maschi­nen­bau in the Rhi­ne-Neckar Metro­po­li­tan Region
GRIE­SER Maschi­nen­bau- und Ser­vice GmbH
Che­mie­stra­ße 19 – 21
68623 Lam­pert­heim
Tel. +49 (0) 62 06 / 94 46 0
Fax +49 (0) 62 06 / 94 46 99
Email grieser@griesermbs.com
Are you loo­king for an indi­vi­du­al machi­ne for your mixing products?
Do you need a reli­able pro­duc­tion sys­tem for your mixing processes?
Then you've come to the right place. Con­ta­ct us by email or phone.
+49 6206 9446–0
Or fill in the con­ta­ct form: